Lavinia Gilmartin – Musical Director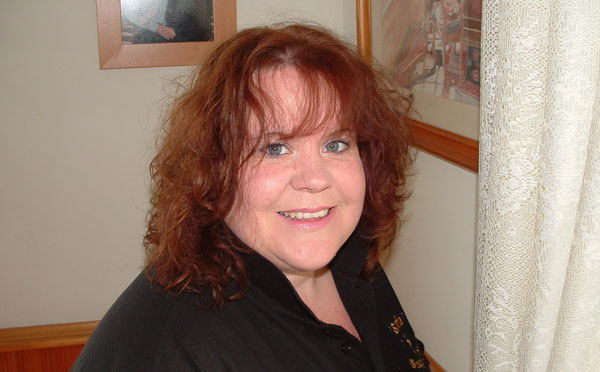 Lavinia is no stranger to the people of Ballina and Mayo and the surrounding areas, having been involved in music from a very early age.
As a trained Soprano she spent many years as a cantor in St Muredach's Cathedral, Ballina, and has been very involved with music in the local St Patrick's Church from the early days of the folk group through numerous youth groups and indeed, to date, as Musical Director of the renowned Rejoice Gospel Choir.
Lavinia's love of singing and music is steeped in family tradition: coming from a long line of singers, the Slater family have been part of music in Ballina for many, many years. Fired with a great love of and passion for music, she travelled to Dublin every weekend while still at school to do her training and eventually completed her musical studies while in College in Dublin.
As a performer, Lavinia achieved great success and recognition, winning the prestigious Dublin Feis Ceoil in 1992 and taking the Thomas Moore Award across the Shannon for the first time ever. She also spent two years singing, travelling and recording with the RTE Philharmonic Choir.
However, since moving back to Ballina in 1994 her ambition in life has been passing her love of music onto others. She has passed her infectious love of singing and spiritually to young vocalists throughout the county and beyond, many of whom are now household names on the scene.
Last year saw a culmination of years of hard work when she travelled to Los Angeles with a group of her students Realta to represent Ireland in the World Championships of Performing Arts in the entertainment capital of the world Hollywood.
It was a huge stage for the group from the west of Ireland but, true to form, they did themselves, their families and their vocal coach Lavinia proud when they took Hollywood by storm and won the World Championships.
Lavinia is indeed honoured and proud to be part of this project, firstly because of the wonderfully inspiring story of this great man James Horan but, secondly, because it's for a cause very close to her heart, The Mayo Roscommon Hospice. She has a long association with the Hospice Foundation, indeed her father Damien Slater is also hugely involved and is in fact a past chairman.
Lavinia and her students have donated proceeds from different shows and concerts to the Hospice over the past 15 years. Immensely proud of her father, she says it's great to see him continue to make a difference in helping people even after he has stepped down from office.
Lavinia wishes to thank in a very special way her wonderful husband, John, for all his support and understanding during the long hours of rehearsals leading up to this production and a special word of love to her little boy, Jack, her greatest and most honest critic! It is a most rewarding feeling to be able to say you have achieved something special in your lifetime and while nobody knows the plan God has laid out for them, hopefully Lavinia will continue her wonderful work for many years to come.