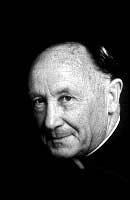 The driving force behind the establishment of the airport, James Horan (1911-1986) was born in Tooreen, in the parish of Partry, in west County Mayo, the son of a farmer and tradesman.
He was the eldest of seven children – four girls and three boys. He attended primary school in Partry and won a scholarship to St Jarlath's Diocesan College in Tuam, County Galway.
In 1929, he went to Maynooth College to train for the priesthood, and was ordained in 1936. He spent three years in Glasgow, in the parish of Dumbarton, and in 1939, he returned home to become Chaplain to the Franciscan monastery in Ballyglunin, in the Archdiocese of Tuam.
After only two months there, he was transferred to Tiernea in the parish of Carraroe in County Galway, where he became fluent in the Irish language. In 1944 he returned to his native Mayo, working as a curate in Tooreen in the parish of Aghamore. He was responsible for the introduction of electricity to the area, and was probably best known at that time as the promoter of Tooreen Hall.
After 14 years in Tooreen, Fr Horan left in July 1959 to go to his next parish, Cloonfad. There he formed an afforestation committee and organised drainage schemes.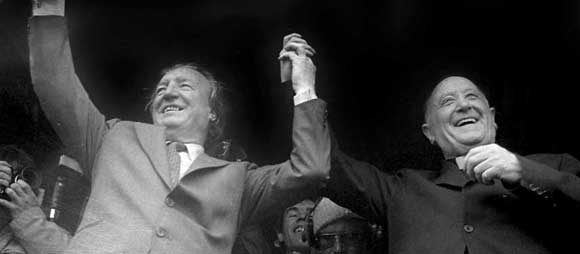 On September 12, 1963, Fr Horan was transferred to Knock parish as curate, and became Parish Priest there in 1967. In the 1970s, he spearheaded the building of the biggest church in the country, the Basilica of Our Lady, Queen of Ireland, and was a central player in the 1979 visit by Pope John Paul II to Knock to mark the centenary of the Apparition.
His plans to build an airport to serve Knock and the West of Ireland were much ridiculed, but he lived to see his dream become a reality months before he died while on a pilgrimage to Lourdes. His was the first coffin into the airport he had built against incredible odds, and he is buried in the grounds of his beloved Basilica.