Ollie Rouse plays older Fr Horan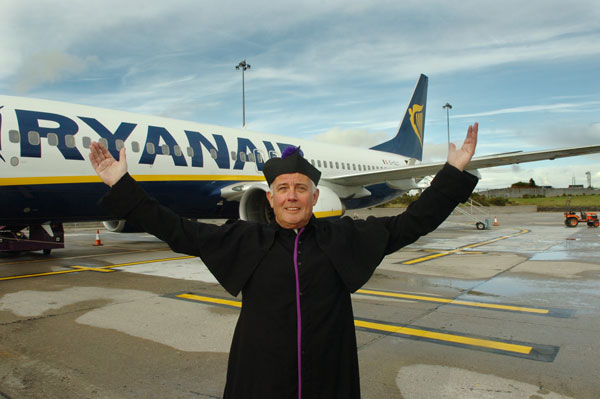 Ballina
businessman
Ollie Rouse
is to play the role of
Monsignor Horan
.  His credits to date are many. From his college days, he played leading roles in musicals such as "
Joseph & His Amazing Technical Coloured Dream Coat
", and "
Jesus Christ Superstar
".
This was followed by ten years of "Tops of the Town" under the direction of Padraig Mitchell with the "Moy Theatre Group" in Ballina. In addition, he also featured in "Oklahoma", "Oliver" &  "Jesus Christ Superstar".
He has also played many roles in drama circles, notably "Drama at Inish", "Playboy of the Western World", "Whose Life is it anyway", "The Field" and "Workhouse Ward".
He is a former vice chairman of the Moy Singers and led them successfully on trips abroad to Italy, Slovenia & various concerts in Ireland and Great Britain. He is a current member of the St. Muredach's Cathedral Choir in Ballina.
In his spare time, he is chairman of the North Mayo Leisure Cycling Club which has a proud role in raising moneies from sponsored cycles.
"I'm absolutely over the moon at being chosen to play Monsignor Horan and I really hope I can do it justice. It's a fabulous script and the original songs are really appropriate, so I guess it's down to me now to deliver the goods," Ollie said.